COVID-19 UPDATE
At this time, Meals on Wheels of the Iowa Great Lakes IS still delivering meals Monday through Saturdays. We are modifying our delivery process to ensure that we are limiting contact with others.
Many of our volunteer drivers are in the "elderly" category and are understandably concerned about making deliveries. If you would like to volunteer to make deliveries in their place or make daily wellness checks via phone, please email us at [email protected] or call 712-336-4444.
Voluntary Action Center is continuing an almost 50-year tradition of placing volunteers where they're most needed in the community. These are some of the ongoing opportunities in our community. Read something and need to know more? Call us 712-336-4444, or email: [email protected].
MEALS ON WHEELS
Our signature program, we deliver a midday meal in the 11:00 hour up to six days per week, all year round including holidays. Volunteers often take the same route on the same day each week for a month, but we can work you in wherever you have time and we have an open spot.
Meals for routes through Spirit Lake and Okoboji are prepared by Lakes Regional Hospital. Arnolds Park, Milford, Wahpeton, and West Okoboji meals are prepared by Accura Milford.
In addition to our local churches, who provide volunteers for the 7,000 meals we deliver each year, we have high school students, college students, moms and kids, Girl Scouts, local Kiwanis, Rotary and Dickinson County Democrat members, and dozens of people representing local businesses. We are always looking for new drivers and substitutes for this vital service.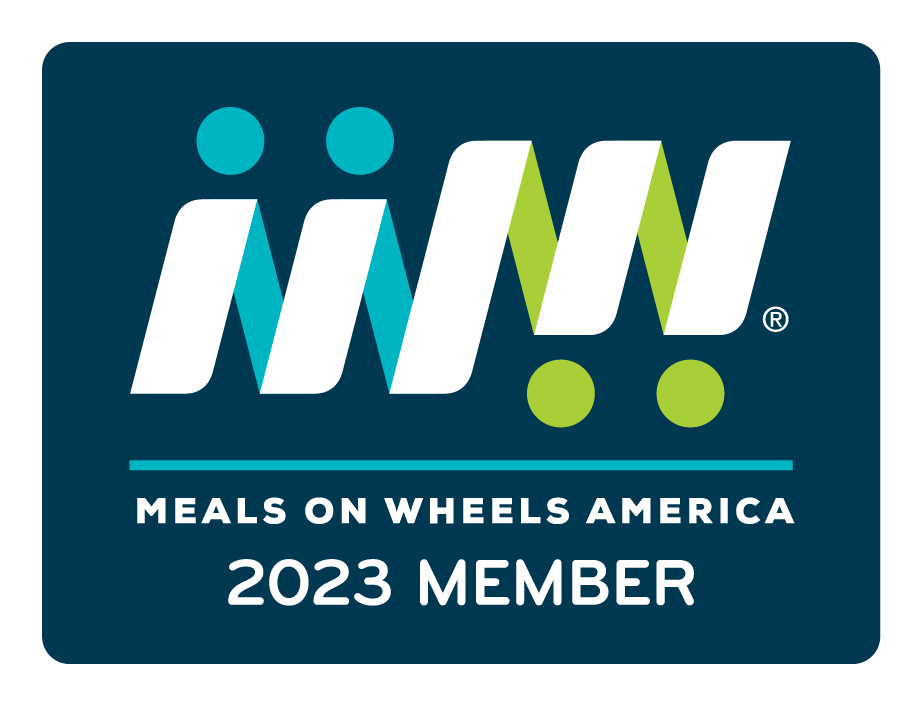 VAC angels
VAC Angels believes in the healing power of companion pets and the human/animal bond that is important to all of us. Low income families care for their pets on limited resources, so they themselves have less. Our focus for this program is to keep pets and families together, to cut down on the growing number of owner surrenders at animal shelters. No family should have to give up their pet because they can't afford its food. We help pet caregivers meet the cost of basic veterinary care and food they otherwise couldn't afford. Contact Angela at [email protected] or call 712-336-4444 for more information.
Lakes Regional Healthcare in Spirit Lake
Volunteering has been a part of Lakes Regional Healthcare's (LRH) history since before the first patient received care and is still an integral part of the organization. For over 50 years, LRH Volunteers have assisted patients and staff in various ways, such as escorting and transporting patients throughout the facility, delivering meal trays to cancer patients as they receive chemotherapy, and assisting Gift Shop customers.
LRH Vice President of Marketing and Retail Services Jennifer Gustafson said, "We have a great group of men and women that volunteer their time and talents based on their availability and desires. Depending on the area, volunteer shifts are three or four hours long. We have some volunteers that work every week and others that work once a month. We really appreciate the help each volunteer provides. They all do a great job – they are so important to our organization!"
LRH is looking for additional volunteers to join their team, and has several opportunities from which to choose. There are three main LRH Volunteer positions that occur on the LRH campus. Volunteers choose to work in one or more of these areas:
Coffee Shop Volunteer
The Coffee Shop is a place for staff and visitors to stop by and purchase a specialty coffee and snack.

Gift Shop Volunteer
The Gift Shop is a place for visitors to spend time while waiting for a friend or family member as they receive care or a quick place to purchase a gift for a friend or family member who's staying overnight in the facility. It's also been a place for the over 250 LRH staff to take a break and browse the items to purchase as a gift for themselves or a loved one.

Outpatient Center, Visitor Reception or Patient Reception Volunteer
These volunteers welcome patients to and direct them to specific areas within the center, pick up and deliver hospital paperwork, food trays, lab work, and medications to and from appropriate hospital departments as requested, and transport patients via wheelchair and/or accompany patients and visitors to departments within the hospital.

Volunteers can also donate their time and talents from their home by sewing teddy bears for pediatric patients in LRH's ER, knitting baby caps for newborns in LRH's Birth Center, and calling area residents that live alone and benefit from hearing a friendly voice every morning.
Gustafson said, "Volunteering is fun – you meet new people and establish new friendships, plus it's a wonderful way to make a positive, meaningful impact on our community. If you've ever considered volunteering at LRH, this is a super opportunity. It's a great way to make a positive difference in your own life, and in the lives of others."
Please contact Willy Moeller at [email protected] or 712-332-5042 or Jennifer Gustafson at [email protected] or 712-336-8799 if interested in volunteering.
YMCA
YMCA Kinship Reading Buddies matches adults from the community with elementary students attending Okoboji, Harris-Lake Park, and Spirit Lake schools. Reading Buddies will meet once a month starting in December and goes through May. Buddies will read together for 30 minutes once a month. The books selected by ISU Extension Dickinson County. Reading Buddies is based on the Raising Readers/Storypals program, which implements the Dialogic Reading Method. Each month the students receive from their buddy a book, school supply, and an activity to complete at home with a family member. This is a great way to give back to the community with a minimal time commitment for the volunteers.
If you would like to volunteer for this or other YMCA volunteer positions, click on the link for the online volunteer application.
www.okobojiymca.com/volunteer-application/
Dickinson County Community Garden
Since 2009, the Community Gardens have offered families and individuals the opportunity to plant and harvest healthy produce while offering education to our communities, food to those in need, and a way to implement several Healthy Hometown initiatives into their lives. Nearly 40 families have been involved each year and that number is expected to grow. We believe the Community Gardens are a timely solution to combat obesity, disease, and food insecurity; and create a beautiful, unique and peaceful space for the community to enjoy.
Locations
Two sites totally nearly an acre of tilled land are located (1) the corner of 23th St. and Zenith Avenue, which is northeast of the new addition of Lakes Regional Healthcare – land donated for use by Lakes Regional Healthcare, and (2) south of Dynos convenient store off Hwy 71 and Peoria Avenue – land donated for use by Dynos.
Education
We consider the DCC Gardens an outdoor classroom and strive to educate our community about basic food preservation and preparation techniques. Part of our mission is to encourage people to consume more vegetables and help everyone enjoy the benefits of the outdoors, moving naturally, and learning where your food comes from. We meet with many groups throughout the season. If you know of a group of children or adults that would like to participate in our "outdoor classroom" or would like your students, employees or organization to benefit from a short educational workshop at your location please contact Carol Larson at [email protected].
Iowa Rock 'n Roll Music Association
The Iowa Rock 'n Roll Music Association has four service areas: Hall of Fame, Events, Museum, and Education. They are always looking for highly motivated and independent thinkers to help promote their mission and serve communities across the state. If interested in any of the positions listed below, please email Patsy Donovan at [email protected].
Museum Host/Lecturers
Ideal volunteers have the knowledge to talk about the history of rock 'n roll and love people! Museum Hosts greet patrons, collect contact information, and help create amazing experiences for our museum guests Fridays, Saturdays and Sundays during the summer. Lecturers help represent the Iowa Rock 'n Roll Music Association at various community events by talking about the history of rock 'n roll in Iowa.
Rock the Roof Volunteers
Do you love 50's and 60's music? Are you available on Thursday evenings during June, July, and August? Rock the Roof Volunteers help take tickets, sell merchandise, and aid concert guests.
Induction Spectacular Volunteers
Be a part of history in the making Labor Day weekend as Iowa Rock 'n Roll Music Association honors the 2018 Inductees into the Iowa Rock 'n Roll Hall of Fame. Volunteers are needed to assist during events, help with setup, and make sure our patrons' experience is unforgettable.
Marketing Support
Looking for individuals to help paper towns with posters, flyers, and brochures about upcoming events.
Northwest Iowa RSVP Volunteer Program
Are you, or someone you know, interested in giving back to your community or simply want to make a difference? RSVP may be a perfect fit! Our volunteers determine exactly when, where, how often, how long, and in which area they offer their service!
Northwest Iowa RSVP engages people aged 55+ with meaningful community involvement.
RSVP recruits volunteers for placement with non-profit, public service, and proprietary health organizations as well as in elementary schools in Clay, Dickinson, Emmet, Kossuth and Palo Alto counties. We partner directly with over 125 volunteer host sites in the 5 county region and maintain lists for the volunteer opportunities available in each county. Our goal is to match your experience, skills and interests with community service projects.
If you would like more information, are ready to volunteer yourself or would appreciate a county coordinator reaching out to someone who may benefit from the social engagement and sense of purpose offered through volunteering, please contact the RSVP Coordinator for your county:
Visit www.iowalakes.edu/rsvp  and check out the Northwest Iowa RSVP Facebook page or contact [email protected] 712-336-6577 for Dickinson County opportunities..
Dickinson County Hunger Coalition
Right now in Iowa, more than 370,000 Iowans struggle with food insecurity, the lack of access to enough nutritious food to lead a full and active life. That's why food banks, food pantries, backpack programs and dozens of other organizations have led the fight to ensure that everyone has all of the food that we need.
Founded in late 2017 in response to the absence of a countywide system for the provision of food assistance to local individuals and families experiencing hunger, the Dickinson County Hunger Coalition consists of 18 inter-related programs ensuring access to basic nutrition and offering the support and resources necessary to assist clients in the transition out of food insecurity.
Hunger is a pervasive problem, affecting residents of all ages in every type of community. Dickinson County children, families and seniors are struggling. Working parents, disabled veterans, elementary school students and residents of all types may not know where they will find their next meal. That's why we exist and that's why we must work together so that we can work better.
The Dickinson County Hunger Coalition strives to end hunger in our community by providing wholesome food to those in need and by promoting solutions to the underlying causes of hunger through collaboration, education and advocacy.
Good food is paramount to strength and wellbeing. If you are facing obstacle like a family or medical crisis, unemployment, or the high cost of living in Dickinson County, please don't hesitate to reach out to the resources outlined below.